hi!
yep its the spec ops marine again, and if you have a good memory it is also mr.ultra vet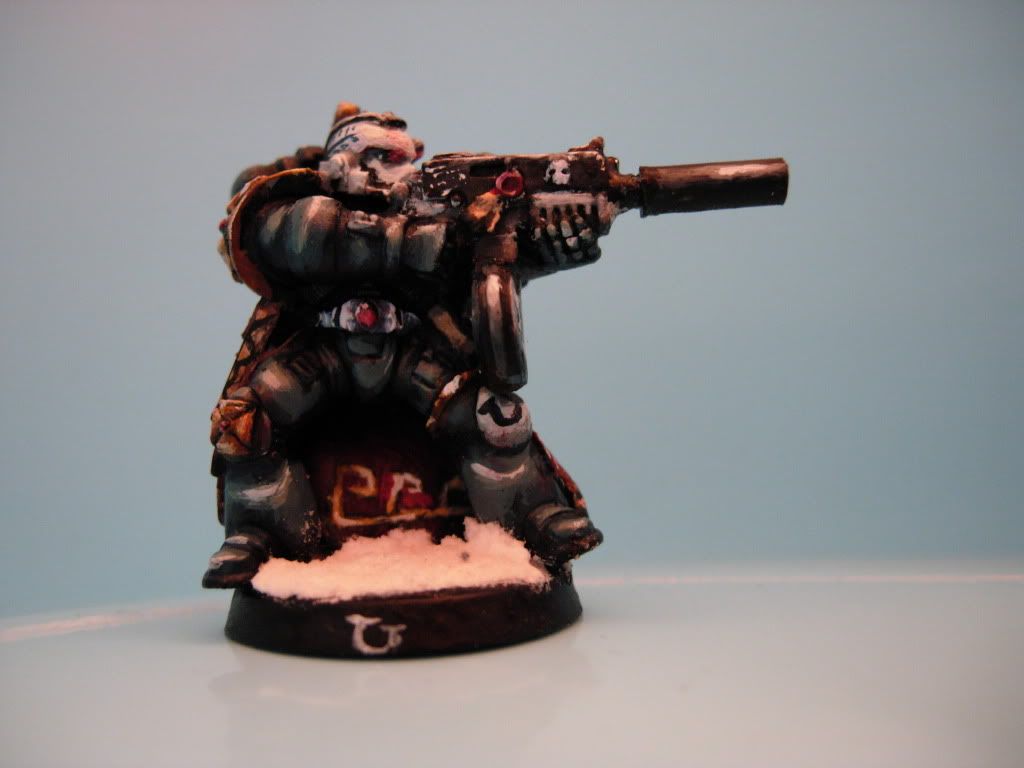 2 years old....my photos have gotton worse :P
here is the same marine but moved forward in time so he is serving in the deathwatch with the IF

and thats it ! im somewhat rushed for time so ill post pics of the finished IF Company champ soon!
and then this guy
then possibly something on elian script
then moar models
aj;faiogre
-fuzz