A while back on the bols lounge after my dislike of the stormtalon i posted up a thread asking for peoples ideas of a better stormtalon: and here is the results! its great to see we all have a inner avid hobbyist!
the fuzz pattern talon
kawuso :had the great idea of making it a helicopter and a few hobbyists! are already doing this!
The AKH :wanted to make it look like a osprey and i think thatd look brilliant!if pulled off well!
cpt codpice: wanted to go into a more VTOL style but its kinda hard to imagine without a pic
meph (hobby genuis!): wanted to add moar wings! and have a bigger tail and to fix the chin gun
mitey heroes: wanted a mini thunderhawk with bigger wings!
and winner of the challenge is! GRUEBOTS storm speeder talon your fantastical prize of a imaginary something will arrive shortly :P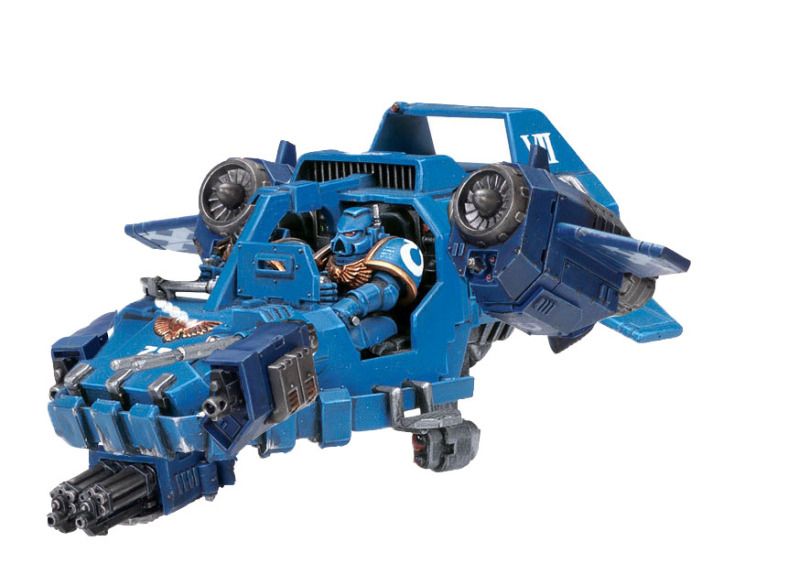 WINNER: gruebot
i really like this design though! and if your sheraing the wings off your talon itd be easy to make one of thses :D
and thats it for tonight!
-fuzz
owning a hobby store means that you can make cool stuffs?!
p.p.s. if any of you are at E3 go check out planetside booth and get some dogtags :D those look brilliant and im soo jellous that im on the wrong side of the atlantic :p